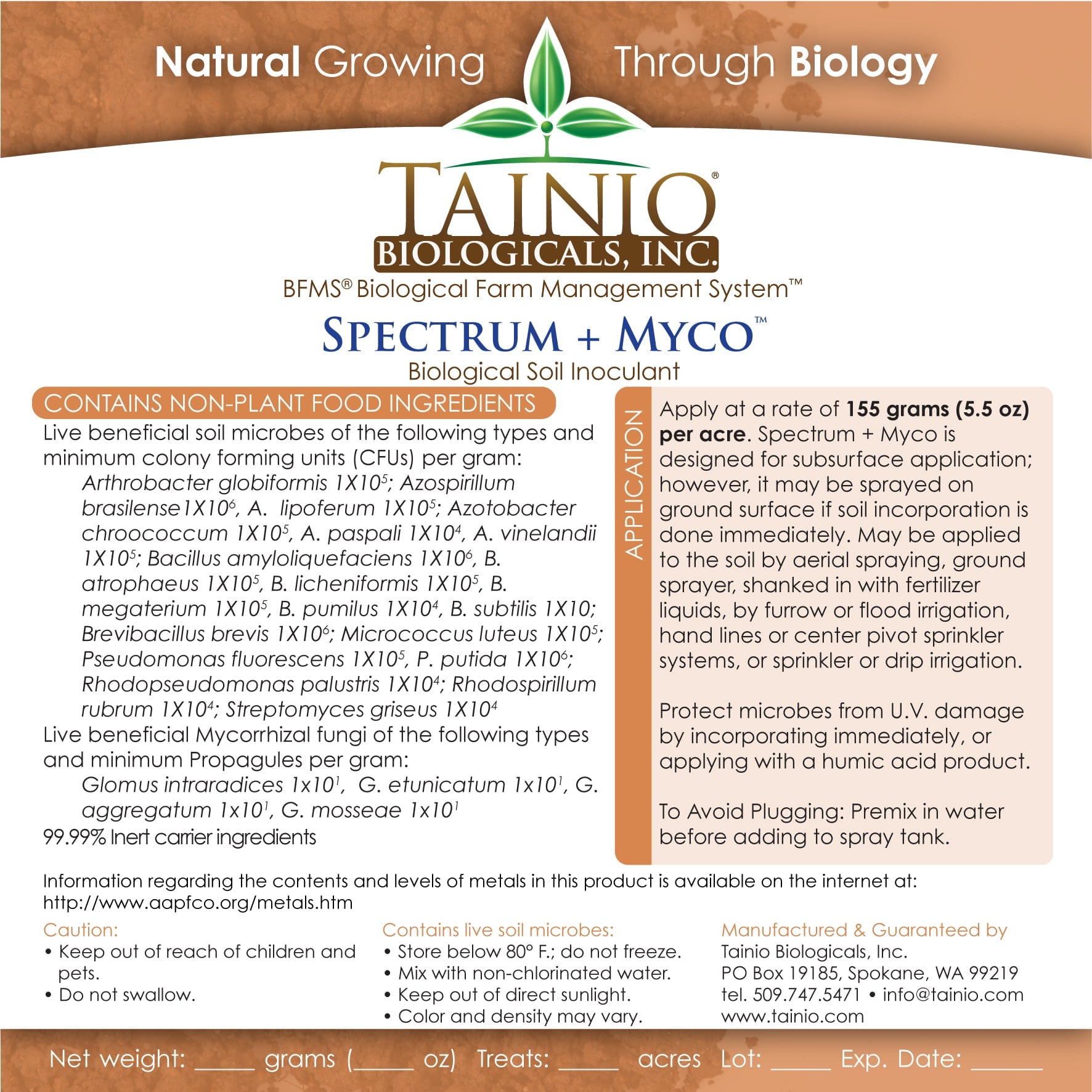 Tainio Spectrum + MYCO Soil Inoculant
---
Designed with budget-conscious crops in mind, Spectrum + Myco combines all of the powerful plant supporting benefits of Spectrum and Mycorrhizal fungi in one convenient package.
With the increased usable surface area provided to the plant by the Mycorrhizal fungi, the plant has greater access to the nutrients present in the soil; and by adding the Tainio blend of plant growth promoting microbes, those nutrients are broken down through enzymatic action, facilitating easier uptake by the mycorrhizal fungi. The soil bacteria also benefit from the enzymes secreted by the mycorrhizal fungi. A symbiotic relationship is formed wherein plant, mycorrhizal fungi and bacteria all benefit and flourish.
• Spectrum+Myco™ is approved for use on certified organic crops and is listed by OMRI (Organic Materials Review Institute).